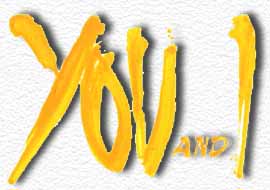 Hungarian YES-Club
The Hungarian Yes Club, also called The Progressive Music Embassy, is an association registered in Hungary under the name "Hungarian Cultural Association of the Friends of Yes". It is a forum designed to represent all music styles with a progressive content and message. It was created to provide information on possibly all famous progressive rock bands (Yes and others) and also on Hungarian developments and achievements in this style of music. The main purpose is to help fans and music-lovers to find each other and communicate, and to support artistic achievements, so that more and more quality music can be heard and known by all the people interested.
This friendly association of people have chosen the name of the YES rock group because alphabetically, this is the last "big name" among British groups, and at the same time, it is a very short and concise word to name a club. Most people can accept it and identify with it. And last but not least, when the Club was formed is June 1993, YES were celebrating their 25th anniversary. The Hungarian Yes Club is therefore an autonomous group of the friends of progressive music. Usually we meet personally every quarter of the year, at different places.
Activities are coordinated by a board of 7 members, according to our Statutes.
We continuously expect new members: everybody who is interested, album collectors, time-travelers and freaks!
Our quarterly newsletter, "CLOSE TO THE EDGE" (at present available in Hungarian only) can be ordered at our address.
If you write to our post office box, we will send you an information sheet.
Our address is: Yes-Klub, Pf. 701-98, 1399 Budapest, Hungary.
---
If you have any question about 'You and I' rock group please send E-mail to YouAndI@mail.elender.hu
The Web page created by VISION Digital Graphics Inc. , all right reserved ©1996
Last Modified: May 31, 1997